The Online Body Love Retreat.
For all those that have a body!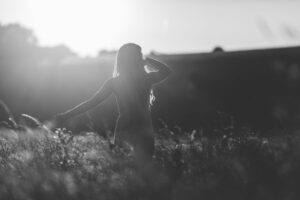 Join me on a exploration of your relationship, with your body with a promise that this Interactive video course, will bring a different quality of how you feel in your own skin and bones.
What is Body Love?
Body love is our own intimate relationship with self, that is internal, not dependent upon age, size, culture, gender … and out flows to the world around us.
Like how a Flower naturally owns and shares its fragrance in the world, this is how you too may feel … accepting all your perfections and imperfections with kindness.
Body love enables us to show up in the world in all that we are, with no shame and therefore our relationship with life and others are deeply enriched, connected and shamelessly intimate
"After years of exploring my way back to bones, to flesh and not just knowing but feeling I belonged here in this breath, in this body,
I understand where that un-ease of not being safe or belonging comes from.
I want to gently hold your hand and share those stepping stones … back to you."
This is for you if:
You have a body!
You feel uncomfortable in your own skin and feel this means you HAVE to change something about how you look.
You feel no connection to your body.
You lack a sense of feeling safe and belonging in the world.
You measure your worthiness in the world on your looks, age, gender or size.
You desire a relationship of love and intimacy with another and yet hold yourself back.
You feel unfulfilled and disconnected with life and others.
You have lost all sense of self and vo voom for life.


What we will achieve together:
An ability to deeply love and care for your body no matter what it looks like.
A sense of feeling grounded.  Embodied.
An ability to listen to your needs and meet them.  To self parent.
To move in your skin and bones like you actually live there!  In joy and because you own your home!
A loving, intimate connection with self so you may show up in the world just as you are… shameless, full and free!
What you will receive:
16 video classes with simple steps that you can integrate into your daily life.
Audios to support methods discussed in videos.
Bonus audio.
30 minutes of one to one chat time with myself, taken as and when required for extra support or questions.
(Extra one to one time can be purchased.)
Your investment:
Introduction price of £147.
For lifetime access and a relationship of unconditional love with your body.
So excited to be sharing your adventure of Body Love with you.
[maxbutton id="1″ url="https://michelleroberton.com/checkout/?add-to-cart=3643″ ]


Pour your self a glass of something delicious and listen to Sophie's experience with me, on the Brighton Talks Sex podcast