Embracing our inner Shiva and Shatki energies is what leads to wholeness and unity within ourselves and balance and harmony within our lives and relationships. When we have embraced our deep feminine and masculine nature our daily life and interactions, including our sexual experiences reach far and beyond a mechanical life.
The dance between duality is what Tantra encourages us to surrender to … a peaceful acceptance that  joy will always dance with sorrow, love will dance beside fear … and  our human- ness will dance with greater ease when we melt our hearts into and with divine consciousness… no longer separate pieces of who we are and our experiences but a magnificent manifestation of soul inspiration and love in solid form through our actions and creations.
A Four Hand Tantric Massage:
With a pure intention of devotion, honouring your body and soul … and combining the sensations and sensuality of sacred touch, Bradley and I invite your inner God and Goddess to immerse as one blissful energy bringing you a sense of inner serenity and your external life an opportunity to be one of both "knowing" and action. Supporting you to move beyond limiting beliefs about yourself and step into the world knowing your inner beauty and owning a taste of your true self. This is Bradley. Bradley has taken the
Course In Tantric Therapy
  that I offer so our energies perfectly sing together. He is a very kind, gentle young man with an exquisite gift of touch, an abundance of energy and a beautiful sense of curiosity.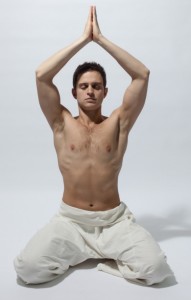 What To Expect:
In a warm, safe space lit with candle light and soft music, you will lie on a heated bed.  Hot oils will be poured over your body from head to toe as Bradley and I move our hands in a gentle caress over your skin …nourishing your soul and enticing your deep feminine and masculine energies to entwine. Meditation and breathing may be included to add to your four hand tantric experience. 
Each session lasts 2 hours.
Payment:
A four hand tantric session costs £260. A 50% deposit is required upon booking. 
After your initial experience, those who wish to continue and commit to their tantric journey of self discovery are requested to pay in blocks of 3 sessions.
How To Book:
Please read my
Tantra Etiquette
then, after contacting me via email I will invite you to a casual chat/consultation by phone or Skype before committing to your booking, so that you may ensure you feel at ease with me, and I can answer any questions you may have, or soothe away any concerns or worries.
Choosing the right Tantric Therapist for you is essential and ensures both parties are coming from the same intentions.  All journeys in life require strong beginnings of courage, love honour and trust.
To contact me or book your session please email me here.