For this little exercise of self body love, create yourself the perfect environment in which you can relax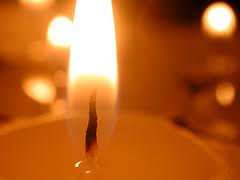 & explore your skin, your own touch…  Soft music, candles, warmth.
To truly share yourself with another, to know the art of intimate touch, you need to begin with being able to honour yourself & know yourself in a sacred way.
~
Begin by taking your awareness to your heart, being aware of your hearts rhythmic beat as you allow your breath to deepen … your energy to soften.
Losing yourself into the depths of your heart.
Imagine love is pouring from your heart down into your arms & now tingling in your hands … warm, nourishing love.
Starting with your head, begin to tenderly stroke your hair, allowing your scalp, your hair to drink in the divine nectar of your love – spending as much time as you want, brushing love into & through your hair.
Run your fingertips with the lightest of touch over your face, pausing at your eyes, your lips … painting your face with love, adoration – know & feel love is shining in your eyes, baring your soul.
Be vulnerable, open to yourself as you.
Gently massage the back of your neck, groaning at the pleasure of your own warm touch, as you release any tension.
Gliding your hands down your throat, over your chest …pausing for divine moments, tuning into your body needs with soft, loving brush strokes.
Loving you … honouring your body.
The lightest of touch down your arms to the tips of your fingers, drinking in the feel of your own skin … allowing your body to glow with love.
Soothing your belly now, a gentle caress … filling your belly with warmth, with loving affection for who you are right now.
Moving your hands between your thighs … allowing loving, pleasurable sensations.
Running your hands down to your feet in slow rolling waves,
Caressing your soles, your toes.
A feathers touch, up & over your buttocks … lingering in places that cry out now for your love.
Loving & nourishing your body.
Painting yourself with love from head to toe.
Wrapping your arms now around you, breathing long & slow, resting into your own skin, content in the love that you are.
At home within your own body …
Glowing 
Painted with love. ♥
~
If you enjoyed this post please like & share the love ♥  You are warmly welcome to share your own experiences, stories & comments below with other readers.
All words are Copyright Protected  to  Michelle Roberton – Jones
www.sacredtantrictouch.com