Tantric Initiation For Men
In tantra we call the penis "lingam". Lingam comes from the beautiful language of Sanskrit, loosely translated it means "wand of light."   
When a man has embraced his lingam as part of his whole being into his life and sex life from an essence of Tantra, it brings forth a richer sensuality to love making and an ability to experience sex not only in the genitals but the whole body – to experience a depth of connected touch with himself, others and the world around him. He owns his manhood in ALL areas of his life. 
This can be achieved through Tantric Initiation for men.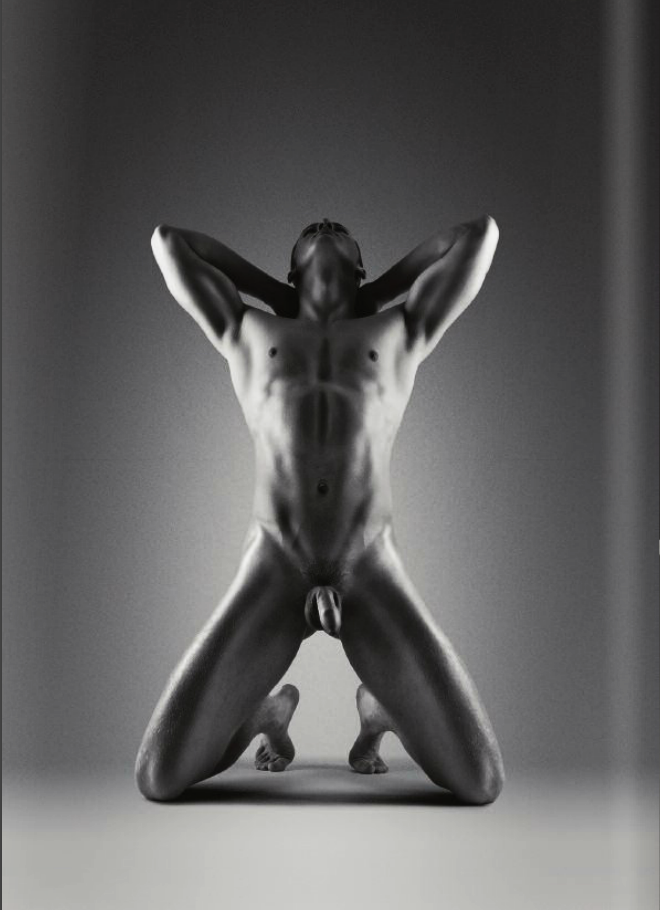 This can be achieved through Tantric Initiation for men.
Although massage of the lingam is highly sensual and pleasurable, it is not necessarily sexual. We are exploring here Lingam healing not Lingam massage, as would be shared between lovers. Healing of the Lingam creates a space for emotional wounds to be witnessed and released. An opportunity for a man to connect with his heart and the deepest parts of himself.  So much of a man's focus is on the external world, it is his nature … here you are given a sacred space to explore within, through the senses.  The lingam is included in a tantric initiation simply because I choose to honour and worship you as a "whole being" but it is certainly not the focus of the session.  So much in life is placed in separate boxes and we can be guilty of doing this with our bodies, separating our genitals from the rest of who we are creating shame or taboo. Every part of your body in a sacred tantric massage is honoured, caressed and respected in equal measure.  
A Tantric massage has no goals; it is a very present experience of the senses that unfolds. Therefore ejaculation and erection is not an aim or an essential part of the session. It may happen, it may not … it is not my intention as an Authentic Tantric Therapist or my responsibility to "provide a happy ending." 
My "role" is to remove all focus related to sexuality and sensuality away from the lingam and the mind and distribute sensual pleasure throughout the body with a conscious and present form of loving touch to enable you to surrender the parts of you that hold you back from being the fullest expression of you as a man. An Effective Cure for ImpotenceLingam massage healing uses pressure points on and around the lingam and scrotum. These pressure points are energised and feelings of arousal are built …again this is not due to a goal or intention to create ejaculation but to promote new senses of arousal and healing. To de-armour your lingam from any layers of self protection.
Our "root" area holds all our unconscious beliefs related to our survival … money, home, sex, relationships with others and the world around us, our relationship with "self" and how safe we feel in our own skin.
As energy is fired up in the lingam area and moved throughout the body, the unconscious becomes conscious, blessing us with clarity and freedom from limiting beliefs that have restricted our sexuality, sensuality, ability to have healthy relationships with self and others and stand strong in our own roots.  The point is to not provide relief through ejaculation but use the sense of arousal to reach blissful spaces of no-mind, to achieve whole body sensations, healing and deep relaxation.  It is to allow sex to be about the natural instincts of our wonderful sensual bodies and not about the mind and all its thoughts, fantasies and anxieties. I feel it is essential part of a man's life to experience the capacity of his sexual energy beyond the act of sex and beyond the idea that sex is solely a pleasure based in the area of the genitals. Our sexual energy has such a bigger part to play in our lives beyond the act of sex, it inspires us, motivates us to take action ~ it is our va va voom for life.  The healing benefits of a lingam massage are far and wide. Just when we feel we have a list of potential possibilities, Tantra will expand for each unique individual and bring something new. But to try and convey to you the hidden treasures of an authentic tantric lingam massage beyond the idea of an erotic massage, I will give a few examples…  
Effective Release for Impotence & Premature Ejaculation
On many sites you will read that lingam massage is highly beneficial for both these "conditions" due to the fact that massaging this area and using reflexology pressure points increases the blood flow and levels of stimulation to this area.
Although this information is totally accurate I personally come from a different perspective and believe that both these "conditions" are of the mind… they are a thought or a belief that we hold onto, or a feeling of shame and failure.
Tantra moves beyond the mind, whether you ejaculate or not, too soon or not, whether you get an erection or maintain an erection is neither here or there, for all of these are goals and expectations of the mind.  Once a tantric therapist can assist you to move beyond the mind and its ideas and expectations of what should happen, your sexual energy may relax and unfold into its own potential. .
Many men contact me and say "I've mastered the ability to last for hours" and sadly this has become the myth of tantra. Tantra is not about longer lasting love making sessions, (although this can become a by-product) but richer love making session.  There is more to it than basic penetration and ejaculation and how long a man can "last" or not.  The point is there is no point… if that makes any sense.  Often a man has mastered this control through his mind, in holding back, changing the rhythm or position. What I choose to share is how through listening to the body, ejaculation may be "postponed" from being released from the body and used within the body instead; whether that be for body healing, whole body orgasm, expansion of consciousness, places of no-mind or to enrich a relationship with a partner.  I also wish to share with men how love making is enriched, not so much through intercourse but intimacy and touch as a loving partner. 
Just as there are women walking around in women's bodies with no direction in what a woman is, there are men. Tantra provides a man with the empowerment to explore who he is as a man. Who he is as a man in this world and in all relationships.  It supports him in standing in his masculinity and femininity, bringing balance to mind, body and soul. It provides sexual understanding of self and in turn; women, sexual empowerment, confidence in life and sexual encounters. .
Lingam massage also supports the healing process of:
Infertility
Performance anxiety.
Low sex drive
Fear of intimacy
Difficulties with touch
Fear of being physically, emotionally or spiritually close to a woman
Fear of expressing one's feelings or emotions
"Inability" to feel, give or receive love
The inability to feel safe in one's own skin
Lack of trust in relationships
Lack of respect for one's own sexuality, reducing promiscuity
Lack of motivation, inspiration, mojo and creativity
Lack of self and/or sexual confidence.
Mother Wounds
Ownership of manhood.
Body dysmorphia
Anxiety
Self sabotage, destructive habitual patterns.
Transitions of manhood.
Grief.
Lingam massage invites into a relationship with another:
An ability to trust
A willingness to be vulnerable
An ability to surrender
A connection of rich depth and unity
Nourishing and satisfying sex for the mind, body & soul
It allows a wide range of orgasms and climax experiences never tasted before. For the man to immerse himself into for personal exploration of his body and masculinity ~ revealing, deepening and expanding his sensuality and sexuality
Teaches a man how to be with a woman, hear and met her needs
Teaches a man how to hold a space for his partner.
Tantric Initiation & What Your Sessions Involve:
Each man is a unique individual, I therefore cannot and do not measure time as such but allow the healing to unfold as the true essence of tantra. Each session lasts between 90-150 minutes. Sometimes a session may be longer or shorter in time than another.  I feel it is essential that we both listen to your body and its needs in the present moment and be guided in this way.
Tantric therapy is a journey of exploration, not a "quick sticks fix" that we tend to expect and demand in today's world of instant gratification.  With love and respect this gentle process unfolds you, blessing each person who immerses into its natural rhythm, profound understanding and beautiful experiences.
Although tantric massage is the core, meditation, breathing practice, intimacy counselling and tantric life coaching is also included to support you in integrating all that happens within a session into your daily life. I see your attendance as you making a commitment to yourself and the changes you wish to see in your life. It is essential that you feel empowered to share your experiences with me beyond our work together. The massage includes the whole body, not one part of you being more loved or more important than another… bringing trust and a sense of safety within my touch and secondly, the whole body, lingam, heart and mind into alignment.
"A Tantric Journey with an authentic Tantrika, will alter how you relate, connect and feel about yourself, your body, life and those around you. Tantra invites you to taste that which we cannot know through words or intellect. The only pathway to Tantra is to experience it through your being."
Why do I not offer a "one off session?"
A "One off " experience is very nourishing in it's own right but I feel it is certainly not enough to gain a true picture of the power that Tantra has to offer, nor enough to form strong foundations for the significant changes in your life that drew you to this website. My offer of a journey with me, is a symbol of honour and respect, to you, your money, your body and to the truth of Tantra.  It offers teachings of Authentic Tantric and invites you to immerse yourself in the full potential of your body and sensuality.
The Inner & Outer Journey. How the sessions work:
The foundational six sessions are in the inner journey, devoted to and focused on you as an individual. 
Supporting you to:
Come home to the physical sense and sensual aliveness of your body.
Gently meet, listen to and release unhealthy patterns, beliefs or trauma held in your cellular memory, related to your body and sex.
Explore your sexual self in new self honouring ways.
Know your sexual self and how that wishes to express, move and play through you.
Establish a strong loving relationship with body, breath and the present moment.  Expand your capacity for pleasure, love and joy in and beyond the bedroom.
 
The outer journey is a further six sessions of exploring how we may relate with other and the world we live in.
The outer journey supports you with:
Sharing the sensual you through touch, taste, smell and sound.
Exploring boundaries and the voice to respect them.
Integrating love and sex into your relationships.
Creativity and manifestation.
 
I do ask that you check in with yourself that you are willing to devote the time and financial commitment to create the changes you are seeking.  And that to receive the full benefits of your journey that you are able to commit to the full 12 week journey. ❤️ 
An authentic journey will alter you and your life
Important Information To Note:
Tantra is initially a very individual journey in which we are given permission to explore, unravel and own our sexuality, sensuality and bodies ~ and then from the authentic loving power of that ownership we can then SHARE the highest version of  who we are. My passion is to support this process in each individual BUT to then bring couples together.  It is therefore essential that if you are within a relationship that there is transparency and honesty from the start about you seeking support in Intimacy and Sexuality, so that your partner is not excluded but part of an essential and supportive part your process. Due to the poor stigma of Tantra I understand this is difficult but you are attending these sessions to ensure your intimate and sexual life and therefore relationship is at it's fullest potential and expression of you ~ and  is healthy just as you would visit a doctor to ensure you remain in good health. Seeking support in your sexual and intimate life is not be seen as shameful, or a threat … nor is it to be secret and hidden … IF your partner has "pain and discomfort" in you having the courage to look at and own your body, sexuality and sensuality then to be quite frank the problem is theirs to look at, as to why maintaining your health, potential and happiness is causing them a problem. I will not work with men that are not from the start open and honest with their partner.  My work is to create support for couples not cause a unspoken block.  
Yes! If …
You are unable to feel your body and life as a source of pleasure and sensuality.
You fear intimacy, touch and or have past sexual experiences that need rewiring.
You know that you just cannot keep going around in unfulfilling circles in life anymore.
You are ready for a life changing journey.
Not able to commit to a process and are seeking a quick fix patch up.
Not open to huge transitions in how you feel and your life.
Not wanting to change and to keep your story.
Wanting "the work" to be done for you or to you, as a form of rescue rather than empowerment.
Do not feel your life is worthy of the time or financial commitment to you.
The fees of 12 weekly body/mind therapy sessions inclusive of 3 months of support via an account of each session and audio chat in between our meetings costs:
£3360
A  20% deposit is required upon booking.  The remaining fees are due on the day of our first meeting.  
If you require a payment plan please ask, all fees will need to be paid before journey begins.
Please read terms and conditions here.
I strongly advise that you ensure you can commit financially to your Tantric Healing.  Making an investment into the process of connecting with your sexuality and sensuality creates changes in the WHOLE of your life. 
On receiving your enquiry, I will then invite you to a casual chat/consultation by phone before committing to your booking so that you may ensure you feel at ease with me.  Together we can explore any questions you may have and soften any concerns.
Please note I am currently fully booked until October 2023, it is therefore wise to schedule and book your journey in advance. 
Intensives are available in blocks of two to three sessions.  This offers essential Integration time. 
For days and times of availability, payment terms and professional boundaries, please ensure you read my  etiquette here.
Choosing the right  Therapist for you is essential and ensures both parties are coming from the same intentions.  
All journeys in life require strong beginnings of courage, love honour and trust.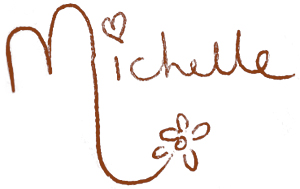 "Time spent experiencing and learning with Michelle has been an absolute privilege. On first approaching this journey I was quite unsure what to expect, in terms of both the time with Michelle, and the broader effect on my life. In all honesty I was quite trepidatious about what awaited and how I would react.

Sufficed to say that, having now completed 6 sessions of my Tantric Initiation with Michelle, it is an experience that has been profound in an overwhelmingly positive manner. Michelle truly embodies benevolence, compassion, and the most visceral of sexual energies. The time spent with her and the teachings she has shared with me have been sensational, and the start of a transformational journey.

I am deeply grateful for having had the opportunity to partake in this sublime experience. Moreover, I am indebted to Michelle for her ceaseless kindness and compassion throughout. I have grown inwardly and outwardly during our time together, but moreover the tools she has shared with me present an enticing path to continue this adventure of discovery and empowerment as I continue to learn and grow. From the depths of my being I can earnestly recommend that resources invested in shared experience with Michelle are well spent indeed. It may be exactly what you expect; it may show you things you never considered. Regardless it will throughout be a richly rewarding and nourishing experience that leaves you fuller of life and eager to develop further. Thank you again Michelle for your care and understanding"
"Hi Michelle, I've been meaning to contact you for a while to share my good news. I have a lover, and we've been making wonderful, natural, pleasurable love and intimacy together for the past few months. I never considered that this wondrous joy was possible for me. I really want to thank you for the help that you've given me to open myself up to an awareness of sensual pleasure much less shackled by conventional learning. I give you my heartfelt thanks. You're a wonderful person."
"Working with Michelle is quite simply the most restorative and progressive thing that I have done in my entire life. She has taught me a language that I didn't think I could ever learn – the language of touch. She has intuitive, forgiving, even magical hands! And she has used them to show my previously shame-laden and disconnected body how to receive pleasure, how to let that pleasure overflow and how to then share that pleasure intimately with another.

If, like me, you have lived your life with the handbrake on, feeling as if you should apologise for taking up the space you stand in, then Michelle is for you. She opens up a new way of living and she does so with great kindness and patience in sessions which go in whichever direction the language of touch dictates.

I have been welcomed into a state of bliss and then shown how to spend more time there. I can never thank her enough."
"The most astonishing thing about my journey so far with Michelle has been my willingness to trust her completely within minutes of meeting her. Not only that, but I also placed my body and spirit entirely in her hands and expressed my desire to listen, to learn and to accept her as my tantric guide at my very first visit. This says a lot more about Michelle than it does about me. I have found some of her guidance hard but have followed it to the letter in good faith in the belief that it is helping me to become a more open and aware person than I was before.

The greatest compliment I can pay to Michelle is not for her intuitive guidance, nor her angelic sacred touch, nor her soothing divine caress, nor for her beautiful mind, nor for her profound advice, not even for her bewitching smile, but that a combination of all these things has completely changed my life."
My life has been transformed through the divine, sacred touch offered by Michelle. Through my healing journey with her to become a multi orgasmic man I have experienced first hand the awakening that occurs coming back into union with my life-generating sexual force. Her loving guidance has lead me to embrace my sexuality as part of my whole being, instead of holding it as separate from the rest of myself. As a result I have gained a lived experience infused with pleasure, connection, love and joyful wellbeing.
"Michelle's positive energy put me at ease and I felt confident and open enough to talk about anything and everything with her. The care and affection she showed me and advice and warmth she gave me, left me quite speechless and with a natural high feeling for days afterwards. I cannot recommend Michelle strongly enough."
Hi Michelle… Just wanted to send you a note to share that I love you and am so grateful. In just those 3 sessions my whole 'sexual'/sensual/erotic/passion/heart life was 'moved' and an inner transformation began. My outer world is beginning to 'offer' me experiences and opportunities to really nourish my 'root/s'. I am beginning to see the branches that can now grow, and maybe even beautiful flowers some day. I can feel the work you did with me. The time you generously gave me and your wholehearted commitment to me, becoming, being, 'seeing' me, has made such a magical type of shift, that my life will never be the same again.

I am becoming more 'wholesome'. I wish to come see you again and I think my partner may come too. She is soooo open, that I can see now how exploration with no agendas or outcomes, is so powerful for couples and the individuals themselves. Love and Peace to you Michelle.